Gate Repair Expertise
Back To Our Services
When it comes to garage doors, we have proven ourselves to be the best in the business. We offer not only extensive service, but also a guarantee that no matter how complicated the job might be, our contractors will always be successful. Because of this many people have come to trust Garage Door Repair Oxnard because we always deliver on what we set out to do. After years of providing flawless service, our company is happy to announce that we are also adding gates to our list of available services. After all, if a homeowner is having a few problems with garage door maintenance, it is not far-fetched that they have been neglecting to take care of their gates as well. This more often than not leads to a double whammy of inconvenience that cannot be understated.
Tip-top quality that will never fail you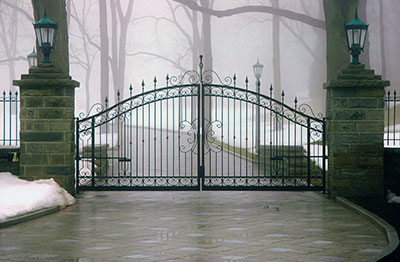 Just as our garage door services have satisfied customers near and far for many years, we seek to do exactly the same thing with gate services if not better. We have never been content with second best, so we seek to not only compete with the most competent gate service companies around, but also beat them in their own game. It is all about making sure that the customers are satisfied, and to do this you need to have integrity and aim higher than anyone else no matter what.
Tons of gate options for the modern homeowner
It is perfectly understandable for any homeowner to want more convenience.We have been supplying garage door openers for years and we can apply the same kind of idea to gate openers or electric gates as well. People want to be able to automatically open their gates with a press of a button and if you give us a call, we will happily provide you with the means to do so.
Routine maintenance is always the key
Our company is not limited to simple gate repair or installation – we also provide maintenance and tune-ups to make sure that your gate is able to live out its optimum lifespan. We understand if you are unable to perform maintenance yourself as life tends to throw too many responsibilities our way; so give us a call and allow us to handle it for you.
There is no denying the fact that garage doors and gates have very similar setups which is partly why we Garage Door Repair Oxnard took the necessary steps to include gate services. However, despite their similarities being able to provide the best service for either requires plenty of blood, sweat and tears – effort that we are more than willing to dish out. Our quality of work will never fail or disappoint you, all you have to do is give us a call and we can show you why we are and continue to be the best in the business.